Quill and Bark Xmas Class 2022-4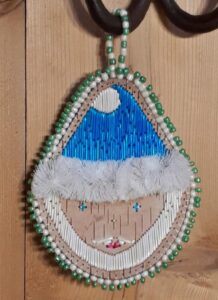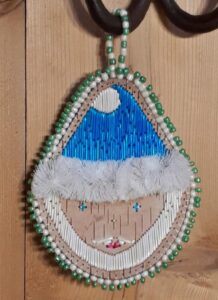 A one-time price of
CAD $130.00
will be added to your order.
7 classes from November 3 to December 13, 2022 on Thursday evenings from 6 to 9 PM.
ADULTS ONLY! New participants will make 2 quilled Christmas Ornaments on birch bark and trimmed with beads. Sandra offers more than 25 colours of quills for each of her quill classes $130.00. Caribou Hair might be used to adorn some of the decorations as well.
Participants have to be able to go up and down stairs.  Snacks will be provided. Participants are encouraged to bring their own drinks.
Returning quillers who have a project previously started with Sandra can continue to work on them – $70.00
All supplies are included.