Welcome to Creators Gifts!
Creators Gifts looks to offer an on-line shopping experience where you can find the materials needed for Regalia, as a native art form. We offer almost 300 native fabric themes for the creator in you! You will find our fabrics organized into collections, each collection featuring similar patterns, colours or themes. Bookmark this page as we are constantly adding new native fabric.
View our native art showcase for examples of traditional native art that you can do. You'll find examples of ribbon skirts, regalia, caribou hair tufting, birch bark, porcupine quilling and more.
Creators Gifts also offers native art seminars for those that wish to create their own native art to our local area and beyond! Interested in having a native art seminar in your area? Contact Creators Gifts for more information and scheduling.
Update – August 22nd, 2023 …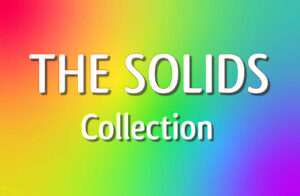 By popular demand, we present our latest fabric collection, "The Solids". Now you can complement or contrast your  Regalia creations with the 19 solid colours that we have chosen from the spectrum of over 300 colours available in the Robert Kaufman Fabrics catalogue.
FALL CLASSES!
We have filled all available seats for our fall classes. We will be announcing our spring classes shortly, stay tuned!
NEW FABRICS! – We added new fabrics to our Inventory, go to New Fabrics to check them out!
IMPORTANT! Have questions? We have the answers! For information about creating store accounts, qualifying for Native tax exemption, our shipping rates and payment/delivery options, please click here to view our "How to Order " page.
If you are based in the USA, please place and pay for your order, we will follow up with a PayPal payment request for the extra shipping cost!.
Blowout Sale!
Lots more new inventory on the way and we need to clear out our shelving to make room. Check out our "On Sale" page for a complete list of what needs to go. Hurry before they are all gone out the door!
View Creators Gifts latest native fabric collections and some of our old favorites!